MUSIC IN MANCHESTER

Belles
Manchester, Night & Day 9/2/04

Radio 2 now seems to have taken a considerable chunk of the listening public, and away from the glare of Radio 1 and any the local advert station that occasionally throws in a bit of music, exerts a significant influence on the album sales market that's in opposition to it's profile.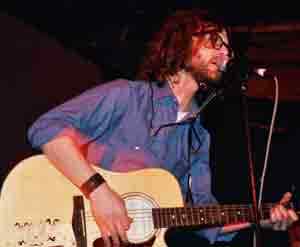 With a generation of presenters who would rather remember the energetic impulse associated with the music of their formative years, rather than re-create it with the headline bands of today e.g. the Vines, Distillers etc. Thai's not to say they're not appreciative of the latest sounds, but perhaps their palate need a bit more refreshment and their limbs a longer recuperative time
With Norah Jones, Amy Whateshername selling stuff by the truckload perhaps if Jonathon Woss were to get behind the "Belles" road congestion may be further increased. Very quickly this three piece from Kansas capture the attention of a good-sized crowd, their bittersweet lyrics in direct contradiction to the melodies being produced by drums, guitar and keyboards
Devastatingly cutting couplets such as
"I know what's it like to be lonely/ I find it every night lie next to your" ("Late Hours") delivered by guitarist and songwriter Christopher Tolle divert the attention of the crowd from their beer.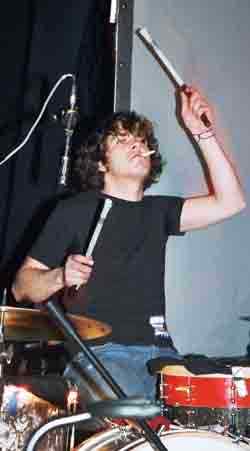 It's far too easy to label them as belonging to the "Americana", genre, but I'm easily led so I will. Yet self acknowledged influences are "the two Neil's (Young and Finn) and the two Paul's (McCartney and Westerberg)", plus the more traditional figures of Emmitt Rhodes and Dwight Twilley
Simple in their execution yet intricate in their construction, their formative years in other bands have allowed them to refine their song writing ability, so that the excerpts on display tonight from latest album "Omerta" have been played live for well over 12 months
If your interested, you'll have to listen carefully; they don't down knock down the doors of rock'n'roll