MUSIC IN MANCHESTER

CKY
Manchester Apollo 4/3/4
There used to be an adage if "Grab your audience whilst they are young, and let them grow up with you".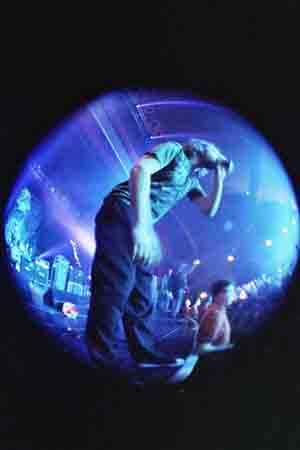 It can provide reference point in peoples lives, that fond attachment remaining, being able to match experience "Hey, do you remember the time we tried to light that fart"
Tonight the Apollo is awash with (black) t-shirt decked prepubescent teen who have already downed 7 pints more that me, plus the "nearly twenties" standing just ever so slightly further than the mosh pit
They are all here to have a good time from a band they've seen grow up (age?) with them in front of their eyes, live on screen via their Jackass and MTV associations
So "Camp Kill Youth" have become CKY, with 3 albums behind them and on tonight's performance, a group of people who want more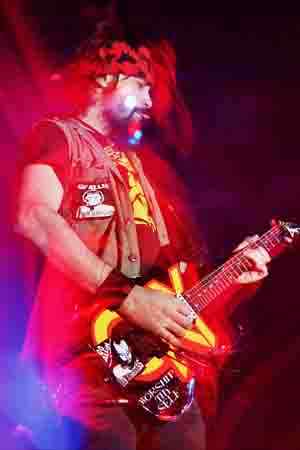 Successfully transferring their screen craft to a live performance, this lot know how to win people over. From the build up to their entrance on stage, via a few choruses of "Fuck the law, fuck authority" etc., that gets the Devils horns on display and the crowd swaying, to the laser light show to signal their apperance, they are slick and entertaining.