MUSIC IN MANCHESTER

Bobby Conn
Manchester Bierkeller 15/10/4
Are you all for keeping music "live"? Agree with Elton slagging off Madonna for lip-synching? Do you believe "proper" music is all about people playing instruments in front of a crowd? So what would you make of Bobby Conn, one man, his guitar, backing music and fistfuls of charisma?
If live music is about entertainment, then judging by the roars of "more" as his Cuban heels echo down the corridor at his exit, this guy is a consummate performer.
Subtle he isn't especially with the gaudy, shimmering psychedelic shirt adorning his compact frame replete with blue eye liner, but funny, entertaining and musically adept he is.
The crowd here tonight have obviously seen him several times before judging by the quickly building anticipation of stage time and the glamorous retro outfits on show
The space at the front is quickly filled, as one feels naked and left out without a tiara and feather boa, but hey, my ticket said nothing about fancy dress.
Crowd participation is an essential ingredient as Conn rarely stays of the stage for the duration of 1 song; frequently serenading the ladies, occasionally straddling the shoulders of the lads, this confident, larger than life character moves deftly through the audience. Not at the expense of the music mind; he seldom misses a beat, his timing excellent, his voice pure, to the back beat of eclectic heritage such as funk through to rock.
Seemingly not to worry about copyright, a few of his "songs" rely on are blatant rip offs from artistes such as the Jackson 5, ("A, B C,") but I suppose it could be considered as a modern form of elongated sampling.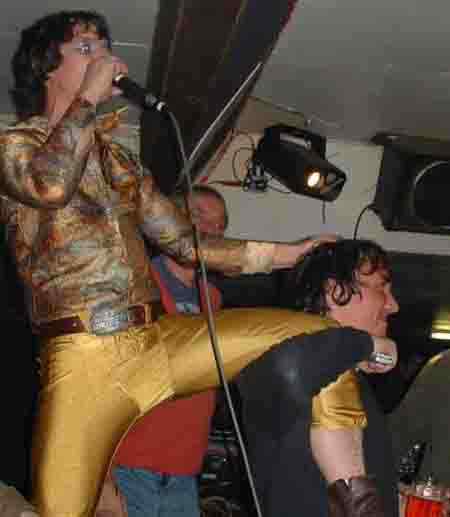 If you thinking about waiting till Conn "moves up" to the larger, sized, less intimate arenas, then you will be disappointed. He relies on moving throughout the crowd and the open access to the stage is essential to supporting his pied piper antics, feeding on the rapport he generates with his crowd
The 70's ain't dead or about to make a revival - but it has been given a shimmering lip gloss coating
This is "live" music worth seeing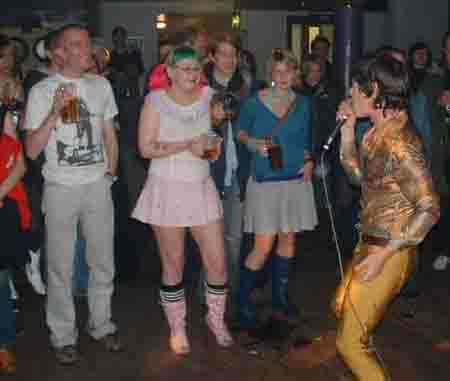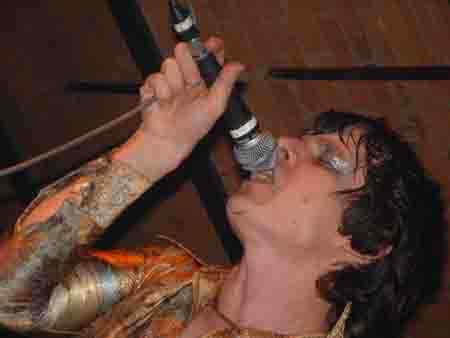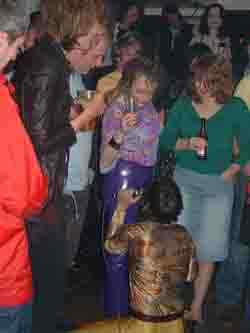 Ged Camera