MUSIC IN MANCHESTER

Magnet
Manchester, Night & Day 9/2/04

As the projection screen rises to reveal the solitary figure of Even Johansen sitting on a stool, yelps of delight emerge from another large sized crowd at the Night & Day. Perhaps it's because they know they are in for a good night's musical entertainment, and the feeling is reciprocated as Johansens' face lights up with a mixture of embarrassment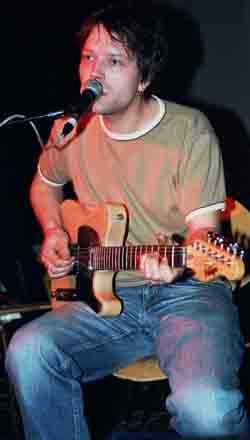 and pleasure
Opening number "Everything's Perfect" is delivered in solo fashion. Well that's technically true, but in reality the combination of his voice and guitar manage to provide a wonderfully wide and rich amalgamation of textures that is rapturously received.
Punters normally renowned for allowing space at the front are getting as close to the stage as possible, combining with the sparse lighting and Johansens' front room amiability to establish the intimate atmosphere that will pervade throughout the performance.
"Friends" are invited onto the stage for "Overjoyed" in the manner that adds to the low-key feel to the evening, but they are as much an integral part of it as Johansen.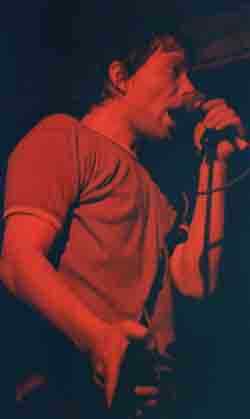 Such incongruous musical flavours on display in this nunber should not really mix, but the sublime mixture of reggae rhythms and the Americana associated with the lap steel guitar generate an utterly beguiling atmosphere that fills every nook and cranny of the venue.
At other times there are seemingly Christmassy type bells on the backing track, but they just seem to fit the setting so well that everyone is carried along.
Whilst Magnet (a reference to a youthful incident) mainly reflect Johansens' eclectic past and absorption of vastly differing musical styles, incisive lyrics such as "You can injure me so why can't you love me" belie the upbeat tempo and add an element of cutting realism.
It's a long time since melancholy sounded so good