MUSIC IN MANCHESTER

(Manchester Bands Section)
Oceansize
A VERY STILL MOVEMENT
Roadhouse 20/7/01

OCEANSIZE
TRACER AMC AMPLIFIER SONAR YEN
Irony eh? Four bands that will test the speakers & eardrums of those around with their variations of guitar driven music. Welcome to the launch of the new Oceansize single. A very still movement indeed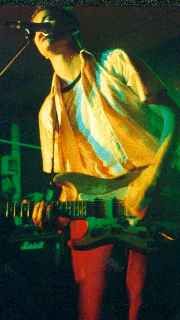 So they're a man down? Never seen Tracer AMC before so I'm not sure if that means the vocals are missing as a result, but tonight this is a purely instrumental set. Drummer Keith takes centre stage, Jonny & Alex side on to the audience facing each other, ready for the duelling to begin.
From delicate doodlings to white noise angst in the space of a chord change, this is a set of extremes that at times blows away the cobwebs but at others could do with some self discipline. The closing number must last for at least eight minutes, replete with false endings, could be split into two numbers and be all the more stronger for that
By now the crowd has suddenly swelled, and the bands have an audience to win over, a bit of a challenge. Amplifier intend to rise to this and open in blistering fashion. Energy exudes from the protagonists, not as a distraction from the fare on offer, but as an accompaniment. Psychedelic tinged rock blasts out for the early numbers, that puts them into a different area from Tracer AMC
Yet it then tails off slightly, into more traditional ground, the less captivating, the less interesting
Like a mass of dark clouds that threaten a storm of devastation, Sonar Yen launch into their set. The thunder like rumble of the bass, the lighting flashes of guitar, overlaid with a menacing growl of a voice, link to produce a blackness that not even the recently installed emergency lighting in the Roadhouse can illuminate, a black hole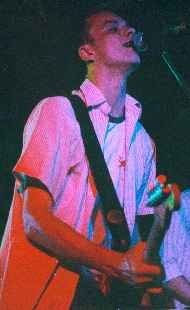 that draws everything to it.
Pints that are left near the speakers, move in accompaniment to the beat, the intensity ever building. Then as quickly as it started, its overů.. for now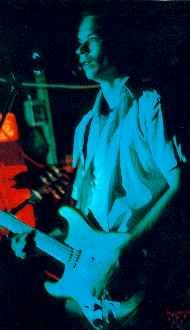 Whatever you can do, Oceansize will attempt to do it bigger, better, bolder. Tonight is to be their night and nothing will stop them. And if ability counts, nothing should. "Women Who Love Men Who Love Drugs" seductively lures the listeners in, Mike's vocals draped over the increasingly furiously guitar induced maelstrom, that then drops, rises again, this time ever more urgently.
"Saturday Morning Breakfast Club" delights devotees, the `Size have found the "zone", leaving the audience baying for more as they depart
Oceansize www.sizeofanocean.com "A Very Still Movement" (CAT SOV004)
Tracer AMC http://listen.to/traceramc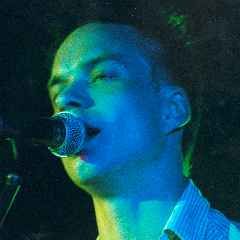 Contact details www.sizeofoanocean.com