MUSIC IN MANCHESTER

(Manchester Bands Section)


TWISTER
ROADHOUSE 9/3/98

Any band who appear to enjoy their music and want to share that enjoyment, as opposed to indulge in playing pretty tunes for an audience of composed of clones of themselves must be a good thing and Twister are a good thing. If they didnít admit it before they began, I doubt if anyone would have sussed out that their debut number was (allegedly) written the day before.
They sped through set comprised of 3 minute power pop as if they were going for their 15 minutes of fame now and sod what may happen after wards.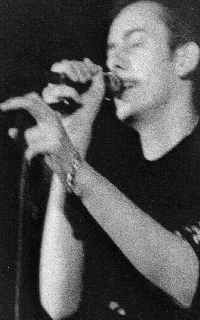 Based in the Cheshire area, Simonís taut, pure strong voice was ably backed up by Paul, (lead guitar), Bog (rhythm guitar) Dickon (bass) and Chris (drums) for a set of spangly, taut, 3 minutes tunes